If you are a bit overwhelmed with expanding your practice, I invite you to have a look at "Running a Consulting Business" from the School of Modern Herbal Medicine. You are likely familiar with many of the legal limitations of natural healing. The School of Modern Herbal Medicine is my mentor, Steven Horne's answer to how to educate new Nature's Sunshine Consultants with third party information that complies with the law. Yeah, it's a lot of hoops, but it's always best to be compliant. There is some fantastic learning available here, and I encourage you to take advantage of this FREE course. You will learn a lot while you get a feel for Steven's teaching style. Be sure to have a look around at the wealth of information he has provided. If you need help navigating or just want to brainstorm a new direction for your practice, get in touch! I am including a description below. Happy Learning!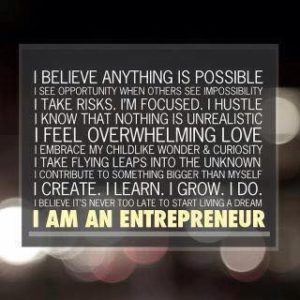 This free class is required for all our certification programs. It will be available as an online, self-study program. It covers legal and ethical considerations in the natural healing industry, basic consulting skills and basic business-building skills.
Class Outline
This class will contain seven lessons which will cover the following topics.
Lesson 1. Legal and Ethical Considerations
Natural healers need to be aware of their legal limitations so they can work within the framework of state and federal laws. This class will discuss what some of those laws are and provide some strategies for running your business that can keep you out of trouble. We'll also discuss the importance of having integrity and good ethics in business. Cheaters and liars lose in the long run. Businesses that provide honest and dependable products and services are the ones that last.
Lesson 2. Basic Consultation Skills
This class will offer practical suggestions about how to do consultations, including informed consent statements, record keeping, what to say and do during a consult (and what NOT to say and do). Those of us who have done this for years have learned a lot of these things by trial and error, so this is my opportunity to help you have more professional and successful consults when you're just getting started.
Lesson 3. Creating Your Business Vision and Plan
A good business starts with a vision or a mission. How are you going to serve others? What will make your business unique? This class will talk about how to dream and envision what you want and then make a plan to turn it into reality. This isn't just about setting up your business, it applies to developing projects in your business and even to achieving other things in life.
Lesson 4. Setting up Your Business
This is a very pragmatic class about the strengths and weaknesses of various business structures—sole proprieterships, partnerships, limited liability companies and corporations. It gives you tips about what you need to do to set up a business, have appropriate agreements with partners or others involved and meet requirements for local and federal governments such as business name registration, trademarks, business licencing and federal tax IDs.
Lesson 5. Accounting and Recordkeeping
This is one of my least favorite subjects, but unfortunately, the job isn't done until you take care of the paperwork. I could have saved myself a ton of headaches and problems if I'd had this information when I first started my business. I'll be talking about the basics of bookkeeping and how to get it taken care of, and how to read your balance sheet and profit and loss so you know how your business is doing. You also want to keep good records to keep on the good side of the government agencies.
Lesson 6. Promoting Your Business
If you can't promote your business you won't have one. This class will cover various ways to advertize and promote your business. I've tried most of these things, so I'll tell you which ones have worked for me and which ones haven't. I'll also give you some solid tips on how to put promotional pieces together. Again, this is stuff I wish I'd known when I first started my business.

Lesson 7. Building Your Customer Base
The most important thing in any business is a base of customers. If you don't have customers, you don't have a business. So, in this lesson I'll talk about ways of finding customers and more importantly, retaining customers. Learn how to take care of your businesses most vital asset in this final session.
About this Course
Required For: Certified Herbal Consultant (CHC) program, Certified Emotional Healing Coach (CEHC) and Iridology Certification.
Prerequisites: None.
Class Format: This class will be an online, self-study program.
Course Hours: About 11 hours of instruction (seven 1-1/2 hour sessions) and 4 hours of homework and online activities for a total of 15 hours.
Course Fee: None. This class will be free to anyone who wants to take it.
This class is still being developed, but registration is free. So, if you register, you will be notified as the lessons are posted online.